One teen's dream of self-driving cars turns into a $1B exit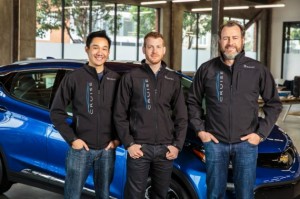 General Motors announced today that it will acquire Maven portfolio company Cruise. Terms have not been disclosed, but it is rumored to be north of $1B. I couldn't be happier for Kyle, Dan, and the talented Cruise team and am incredibly grateful for the opportunity to work together on this important vision worth fighting for. Joining GM now gives Kyle and team the massive platform where they can fulfill their vision of bringing self-driving cars to the world even faster. And, I have no doubt that they will be doing just that. They've never missed a milestone during the two years that I was a board observer. They are one of those rare teams that over-promises and over-delivers.
I loved being a trusted adviser with a passenger-side seat on this incredible ride. At the end of the day, the credit belongs to the founders and their team. Kyle and Dan are the classic "Originals," as Adam Grant would put it– nonconformists who are able to move the world forward. When we did our Seed investment in Cruise, almost all the VCs I spoke to (and pretty much everyone else) believed that autonomous vehicles were likely decades away, but Cruise believed they could make it happen much, much sooner. I'm grateful I saw that their vision was right and backed a team that would not stop until they accomplished their goals.
The idea of investing in autonomous vehicle technology first crossed my radar at TED a few years ago. After hearing the inspiring presentation of a professional "futurist," I asked him what would be the single most important innovation to affect consumers' lives in the next few years. The answer: self-driving cars. It made sense to me: the lives saved, the increased productivity, and the recent technology innovations all pointed to this being a reality much sooner than most people thought.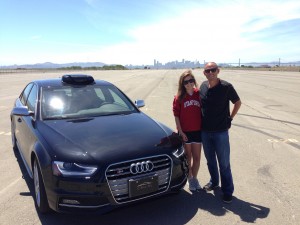 After living through and successfully investing in very early groundbreaking tech innovations of the past 15 years – such as the first internet portals and search engines, social networking, and consumer mobile apps – I recognized self-driving cars as the next major hardware/ software movement. So when I saw Cruise founder Kyle Vogt present at a YC Demo Day in 2014, the fit was clear and we made a "handshake deal" to invest on the spot.
I remember asking him one question: "why isn't Google going to own this?" His answer, "when was the last time Google out-innovated a tech startup in something outside of search?" was perfect for me. A startup is going to win here. He was absolutely right and I'm so grateful to Kyle and Dan for taking me on the alpha test drive that day at YC and giving me a glimpse of the future.
I even took Naomi, my teenage daughter, to experience it.

Though the YC pitch and the TED speaker were good proof points, it all really clicked for me when I saw a video of Kyle as a young teen programming a toy car to drive itself. Kyle's passion was authentic, long-standing, and would prove to be a key factor in his eventual success. I knew he would stop at nothing to make this vision a reality. That belief led to Cruise being our largest investment in Maven Fund I. We invested two years ago in their first Seed round and have followed on several times at every opportunity. It has been a great lesson for me and the team at Maven. I remember sitting with them, pondering whether we would write our biggest check yet to buy a super pro-rata stake in Cruise. And, I'm so grateful we did just that.  We knew then, as everyone knows now, that this team would make something very special happen that would impact the lives of millions of people. What a journey it's been, and I can't wait to see what's to come from Kyle and the Cruise team at GM!